Dr. R. Jayaraj
Department of Non-Timber Forest Produces
jayaraj@kfri.res.in
Dr. Jayaraj has specialization in Biochemistry and Toxicology. He is currently doing studies on phytochemical and nutritional aspects of Bamboo species. His area of interest also includes the screening of alternate Litsea species for preparation of Agarbathies, Synthesis, characterization and analysis of activated spherical carbon derived from lignocellulosic biomass.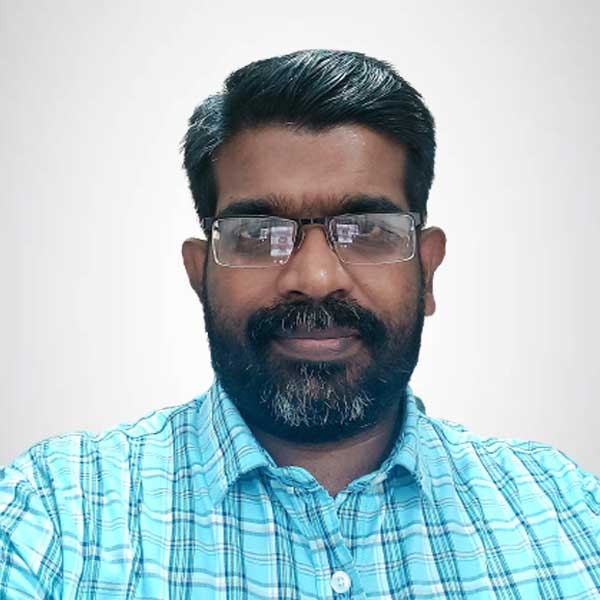 Projects and publications associated with Bamboos
Projects
Characterization and quality assessment of bark/gum of alternative species for jiggat production.
Establishment of Bamboo Shoot Processing Facility.
Evaluation of alternative species for Jiggat production, characterization of accessions for growth, adaptability and gum production.
Unnimaya Raveendran, K A Ganga, Syam Viswanath, V.B. Sreekumar, Jayaraj Ravindran, 2020. Nutritional Evaluation of different Bamboo species in Kerala as a Sustainable food Source, Journal of Non-Timber Forest Products 27(1), pp.22-26
Patents
Patent application filed - India – Patent Application No.: 202241001581; Title.: Binding matrix for incense sticks or incense cones. Jayaraj Ravindran, Unnimaya Raneendran, Sreekumar Vadakkethil Balakrishnan, Syam Viswanath
---
Note: This profile focused on the projects and publications associated with Bamboos by Dr. R. Jayaraj. If you would like to know about other research areas and publications of Dr. R. Jayaraj, please visit profile page of Dr. R. Jayaraj , published on Kerala Forest Research Institute (KFRI) website.